"[The] Glasgow Musical Festival Executive Committee and the Council of the Choral Union have been enabled, by the generous assistance of a strong list of guarantors – including most of those who had to make good the balance on the wrong side last season – to issue the prospectus of another series of concerts. […] The orchestra is, as before, to consist of about fifty performers; is again to be under the leadership of Mr Carrodus; and the committee promise that it 'will be, in all respects, equal to that of last year'. […] The dates fixed for the six orchestral concerts are the three last Tuesdays in November and in December, and the committee have secured the services of Mr Arthur Sullivan as conductor. On the whole, the prospectus affords pleasant promise of a brilliant musical season in Glasgow; and as the concerts are to be considerably fewer in number that they were last year, the music-loving public will surely see their way to giving them at least as much support as will prevent another experience of pecuniary loss." (The Scotsman, 14th September 1875)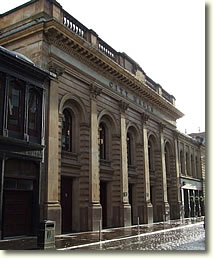 Held in the City Hall, Candleriggs, designed in 1841 by George Murray, the first series of subscription concerts had taken place in 1874 and was now entering its second season. The first year's activity had resulted in financial disaster and the directors now looked to secure the services of a prestigious conductor. Arthur Sullivan duly arrived in Glasgow on Friday 12th November 1875, but found that appropriate arrangements had not been secured for his accommodation. He duly reported the fiasco and his subsequent experiences in letters to his mother:
"I was received by the landlady – an elderly spinster lady looking oh! so dirty and slatternly. She got me a cup of tea, and I turned into bed. There was no room vacant until next morning for Sylvain [Sullivan's servant], and so I made him lie on the sofa in the sitting-room before the fire, for he was dreadfully cold. I got up at twelve, ordered breakfast, and had to wait an hour and a half for it. It was only tea and some dried-up bacon. Sylvain had to go and hurry them in the kitchen, which he described as dirty. He had been unable to get anything himself to eat, and so I had to give him half my own wretched fare and pull him together with some brandy and water.

I felt this would not do, and having taken a thorough dislike to the place resolved to clear out at once. The things were packed and we went off to an hotel. The old harpy made me pay two weeks' rent, but I would have paid five rather than stay there longer."
Even at the Hanover Hotel, however, conditions were not ideal:
"There is a wretched creature on the floor above (in the hotel) who plays the piano a little. He or she has been playing my hymn tunes all this afternoon. I hope they don't do it out of compliment to me, for they put [in] their own harmony, which to say the least isn't as good as mine."
Although the Glasgow Choral Union concerts were to be presented weekly, in between Sullivan was far from idle: his conducting engagements (usually replicating as closely as possible the Glasgow programmes) took him all over the country, and he found himself embroiled in a hectic schedule of rehearsing and travelling:
"Monday, rehearsal, Tuesday, rehearsal and concert Glasgow, Wednesday, rehearsal and concert Greenock, Thursday, rehearsal and concert Perth (start at 9 in the morning and sleep there), Friday, rehearsal and concert Dundee (and sleep there), Saturday, return to Glasgow, rehearsal at 2, concert at 7 […] We do our work valiantly and the band and myself work well together and are covering ourselves with glory – but not money."
The principal outlines of the Glasgow concert programmes for both seasons, drawn from reports in The Scotsman (that for the 21st December 1875 being uncharacteristically brief and incomplete), were as follows:
Tuesday 16th November 1875
John Tiplady Carrodus, violin;
Clarice Campobello-Sinico, soprano
Overture, Oberon
Weber
Violin Concerto No. 8, Concerto Drammatico
Spohr
Symphony No. 7 in A
Beethoven
Overture, Der Fliegende Holländer
Wagner
La Colombe - Entr'acte
Gounod
Mignon - Gavotte
Thomas
Overture, Zanetta
Auber
Tuesday 23rd November 1875
Edward Howell, 'cello;
Mr Lambeth's Choir
Overture, Rosamunde
Schubert

'Cello Concerto in D, Op.45
– andante and rondo

Molique
Symphony No. 39 in E flat [K.543]
Mozart
Overture, Guillaume Tell
Rossini
Two Hungarian Dances
Brahms
Overture, Egmont
Beethoven
Tuesday 30th November 1875
Anna Mehlig, piano
Overture, Parisina
Sterndale-Bennett
Piano Concerto No. 1 in G minor
Mendelssohn

Symphony No. 3, Im Walde – Scherzo,
The Dance of the Dryads

Raff
Overture, Scherzo and Finale
Schumann
Overture, Preciosa
Weber
La Reine de Saba - Airs de Ballet
Gounod
Overture, Masaniello
Auber
Tuesday 14th December 1875
John Tiplady Carrodus, violin;
Edward Howell, 'cello;
Mr Lambeth's Choir
Overture, Genoveva
Schumann
Minuet
Boccherini
Symphony No. 9 in C – andante and finale
Schubert
Incidental music to The Merchant of Venice
Sullivan
Duet for violin and 'cello
Bottesini
Overture, Zampa
Hérold
Tuesday 21st December 1875
Overture, Chevy Chase
G.A. Macfarren
Symphony in No. 99 in E flat ["No. 10"]
Haydn
Overture in C, In Memoriam
Sullivan
Overture, The Siege of Corinth
Rossini
Tuesday 28th December 1875
Signor Foli, bass;
John Tiplady Carrodus, violin
Overture, Ruy Blas
Mendelssohn
Rosamunde – Ballet Music
Schubert
Hungarian March (orchestrated by Liszt)
Schubert
Symphony No. 2 in D
Beethoven
Overture, Tannhauser
Wagner
Fantasia on Scotch Airs
Carrodus
Overture in C, In Memoriam
Sullivan
Tuesday 21st November 1876
Marie Rôze, soprano
Overture, Oberon
Weber
Orchestral Suite – two movements
E. Guirand
Symphony No. 5 in C minor
Beethoven
Overture, Struensee
Meyerbeer

The Light of The World – Pastoral Introduction
and Overture, Jerusalem

Sullivan
Overture, La Circassienne
Auber
Tuesday 28th November 1876
Mr Tyler, clarinet;
Mr Lambeth's Choir
Overture, Les Abencérages
Cherubini
Symphony No. 2 in C
Schumann
Overture, Leonora No. 3
Beethoven
Clarinet Concerto
Spohr
Fantasia, The Lay of the Last Minstrel
J.F. Barnett
Exhibition Overture
Auber
Tuesday 5th December 1876
Anna Williams, soprano;
John Tiplady Carrodus, violin
Overture, Echoes of Ossian
Gade
Symphony No. 3, The Scotch
Mendelssohn
Overture, The Sapphire Necklace
Sullivan

Götterdämmerung
– Siegfried's Funeral March

Wagner
Violin Concerto in D - allegro
Beethoven
Rienzi – Ballet Music
Wagner
Tuesday 12th December 1876
Madame Nouver, soprano;
M. Castagnier, oboe

Overture and Scherzo,
A Midsummer Night's Dream

Mendelssohn
Symphony No. 4, Die Weihe der Töne
Spohr
Overture, Guillaume Tell
Rossini

Fantasia on airs from Gounod's Faust
for oboe and orchestra

Castagnier
Overture, Lustspiel
Julius Rietz
Tuesday 19th December 1876
Hélène Arnim, contralto;
Ernst Pauer, piano
Overture, Fierrabras
Schubert
Concertstück for piano and orchestra
Weber
Symphony No. 5, Lenore
Raff
Overture, The Hebrides
Mendelssohn
Gavotte, L'Ingénue
Arditi
Overture, Giralda
Adam
Thursday 21st December 1876
John Tiplady Carrodus, violin;
Charles Ould, 'cello;
Mr Lambeth's Choir
Suite No. 3 in D
J.S. Bach
Incidental Music to The Tempest
Sullivan
Symphony No. 8 in B minor, Unfinished
Schubert
Danse Macabre
Saint- Saëns
Romanza for 'cello and orchestra
Raff
Overture, Ruy Blas
Mendelssohn
The repertoire, chosen by Sullivan in consultation with George Grove, contained a well-balanced mixture of established favourites and novelties. Homage was paid to Haydn (the 99th Symphony, then known as 'No. 10') and Mozart (the 39th) whilst J.S. Bach's then-little-heard Third Orchestral Suite represented music of even greater antiquity (The Scotsman was sympathetic towards "the meagreness of instrumentation"). Symphonic and concertante works by Beethoven, Weber, Schubert, Schumann and Mendelssohn figured conspicuously, as did the music of Louis Spohr (1784-1859), a Victorian favourite. Then, as now, operatic overtures were a staple of orchestral concerts, and Sullivan conducted examples by Weber and Rossini, alongside Les Abencérages (1813) by Luigi Cherubini (1760-1842), Masaniello (1828), Zanetta (1840) and La Circassienne (1861) by D.F.E. Auber (1782-1871), Zampa (1831) by Ferdinand Hérold (1791-1833), Giralda (1850) by Adolph Adam (1803-1856), and the overture to Schumann's sole opera Genoveva (1850).
Also performed were the popular 'Cello Concerto (1853) by the violinist Wilhelm Bernhardt Molique (1802-1853), the early Overture Echoes of Ossian (1840) by the Danish composer Niels Gade (1817-1890), the Lustspiel Overture, Op. 18 (1841) by Julius Rietz (1812-1877) and a Duet for violin and 'cello by the Italian Giovanni Bottesini (1821-1889).
Absolute novelties included the Lenore Symphony (1872) by Joseph Joachim Raff (1822-1882), extracts from an Orchestral Suite (1872) by the Franco-American Ernest Guirand (1837-1892), Danse Macabre (1874) by Saint-Saëns, two of Brahms' recently-orchestrated Hungarian Dances (1874) and the Funeral March from Wagner's Götterdämmerung (1876). The Scotsman reported that the Wagner item was coldly received despite a very good performance, whilst Saint-Saëns' masterpiece was described as "quaint".
The products of native talent were also given due place: besides a representative selection of his own compositions, Sullivan conducted the Overtures Chevy Chase (1836) by George Alexander Macfarren (1813-1887) and Parisina (1835) by William Sterndale Bennett (1816-1875), also programming a recent effort, The Lay of the Last Minstrel (1874), by his friend from Leipzig, John Francis Barnett (1837-1916).
The orchestral concerts were very favourably received, and much of the credit was given to Sullivan, as programme-builder, composer and chef d'orchestre:
"Last night's programme was one which might have attracted an audience of connoisseurs. Even of the vocal numbers only one could be fairly classed as "popular", in the sense of being showy and ad capitandum in character. The instrumental selections, while judiciously varied, and representing very different schools, were all such as a few years ago it was impossible to hear adequately outside London, and which would have been attractive only to a select few, however competent the orchestra mustered to interpret them. […] It only remains to be said that Mr Sullivan wielded the conductor's baton in a way that fully justifies the choice made by the managing committee. He kept his forces well in hand, and was evidently familiar with every note of the music performed, and every phrase and modulation required to bring out its full meaning." (The Scotsman, 17th November 1875)

"Considering the severity of the weather, the audience which assembled in the Glasgow City Hall last night, on the occasion of the third orchestral concert, was a large one, and certainly the programme provided for their delectation was of a kind to have induced lovers of music to defy atmospheric inclemencies. Accidentally or otherwise, last night's concert was an admirable representation of most of the leading types of higher class modern music. Almost every number performed is interesting, not merely from its intrinsic merits, but as a worthy example of the distinctive place in the art of its composer. […] The technical difficulties of [Schumann's Overture, Scherzo and Finale] are very great, but the orchestra seemed to rise to its work, and, admirably conducted, played each movement with great fire and precision." (The Scotsman, 1st December 1875)

"The second part of the concert opened with one of Mr Sullivan's own compositions – the 'incidental music to the Masque in the Merchant of Venice', written for the revival of that drama by Mr Calvert at Manchester in 1871. Essentially light in character, every movement in this composition is nevertheless full of dramatic character, and both the themes and their orchestral development are worthy of one of the foremost of our living composers. They were all charmingly performed, and the applause which followed was so hearty as to make it evident that the audience would have been glad to hear them over again." (The Scotsman, 15th December 1875)

"There can be no question that, from a musical point of view, this season's concerts in Glasgow have been a decided success. From the very first the rapport between the orchestra and their conductor was complete. Mr Sullivan, standing among the foremost of living composers, finds it a labour of love to ensure that a worthy interpretation of the works of his predecessors and confreres, and he has been thoroughly well supported in his efforts to this end by the skilled instrumentalists who compose the orchestra." (The Scotsman, 29th December 1875)
In recognition of his achievements, the directors of the Choral Union held a banquet in Sullivan's honour on 31st December 1875. The concerts given during the following season proved just as successful:
"The orchestral numbers included selections representative of both the classic and the more modern French and German schools, as well as an example of a living English composer, all of them high class works, of which before these concerts were inaugurated it would have been almost impossible to procure a worthy rendering in Glasgow." (The Scotsman, 29th November 1876)

"In the second part of the concert, Rossini's magnificent overture to 'Guillaume Tell' was rendered by the orchestra with all the force and appreciation derivable from perfect familiarity with the music. It was admirably conducted by Mr Sullivan, without score, and so delighted the audience that the fiery finale had to be repeated." (The Scotsman, 13th December 1876)

"The second orchestral number was a selection from Mr Sullivan's music to Shakspeare's [sic] 'Tempest', produced while he was yet a student at the Leipzig Conservatory. This composition has, nevertheless, held its place among the best works Mr Sullivan has hitherto given to the world, and its merits as an example of programme music are great. Seldom has a more effective 'tone picture' of a storm been written than the first of six movements included in last night's selection. The 'Dance of Nymphs and Reapers' contains some brilliant instrumentation. The prelude to the fifth act is rich and impassioned, and contains several snatches of lovely melody; while the overture to the fourth act – the closing movement of the selection – is full of spirit, and is most skilfully instrumented. […] In the second part of the concert, the orchestra gave that magnificent fragment, Schubert's Eighth Symphony. It is nearly two years since this delightful composition was heard at the orchestral concerts, and everyone who listened to it would be prepared to greet it with a very cordial welcome. […] The symphony was faultlessly played throughout." (The Scotsman, 22nd December 1876)
In spite of Sullivan's careful preparation, there was the occasional mishap:
"[Beethoven's 7th Symphony] was, on the whole, well played last night, though the technical difficulties of execution appeared in several passages to prevent the instrumentalists from paying all the attention that was desirable, and gave an effect of mechanical performance." (The Scotsman, 17th November 1875)

"We are inclined to think that the rendering of the overture to 'Tannhauser' was scarcely up to the mark of the other orchestral performances. The instrumentalists showed no lack of spirit, and the extraordinary orchestral effects in which Wagner revels were given with great breadth and power, but the opening was played too loudly, and not in accord with the composer's intention." (The Scotsman, 29th December 1875)

"The performance of [Mendelssohn's A Midsummer Night's Dream Overture] was scarcely up to the high standard to which the orchestra has accustomed us this season. The first "attack" was made with something of hurry, and several of the piano passages lacked the delicacy of expression that is required to give them their full effect. Still less satisfactory was the rendering of the crisp and sparkling scherzo, at the beginning of which, and again during the development of the subject, there was a perceptible unsteadiness." (The Scotsman, 13th December 1876)
The vocal and instrumental soloists engaged, and the select choir specially prepared and conducted by Henry Albert Lambeth (1822-1895), met with general approval, providing variety in between the orchestral items. In contrast to the bewildering plethora of artistes who customarily appeared at London's famous Promenade Seasons (which Sullivan would conduct himself in 1878 and 1879) the Glasgow Choral Union orchestral concerts generally presented a principal singer and one or two solo instrumentalists.
John Tiplady Carrodus (1836-1895) was one of the most celebrated orchestral violinists of the period, leading at various times the orchestras of the Three Choirs Festivals, the Philharmonic Society, successive Leeds Festivals (1880-1892), and at Covent Garden. Although never a soloist of international stature, he frequently gave concerto performances at the many Festivals with which he was associated. During Sullivan's tenure of the post of Director at the National Training School for Music, Carrodus was the Professor of Violin. In the year of his death, he celebrated his half-century of public playing and was awarded the Freedom of the Borough of his home-town (Keighley in Yorkshire):
"The ceremony of enrolment took place during the interval of the Concert and was attended with as much pomp as an English municipality – whose gifts are not of the histrionic order – can muster. The event was, indeed, of probably unique character. No fewer than seven individuals bearing the surname of Carrodus – which foreign-sounding surname, it may be mentioned, is probably a corruption of the Scotch 'Carruthers' – appeared on the platform as performers. Mr Carrodus himself, four of his sons – Ernest (contrabasso), John (violoncello), William (flute), and Richard (violin) – with his wife and sister as accompanists, made up this family party." (The Musical Times, February 1895)
Anna Mehlig (1846-1928) studied the piano under Liszt, making her British debut in 1866 playing a Hummel concerto at the Philharmonic. She frequently performed at the Crystal Palace and other prestigious venues. Of her Glasgow appearance it was observed that
"Her touch is at once firm and pure, her phrasing faultless, and the breadth and vigour of her style are remarkable. While every one of the selections she performed is calculated to display the higher and more artistic qualities of the pianist, yet they present difficulties of mechanical execution sufficient to test severely the technical skill of the performer. But one and all of these were encountered by Miss Mehlig with complete confidence and as complete success. There is nothing of a showy or ad captandum character about Miss Mehlig's playing, but there is genuine artistic feeling and command of all the resources of her instrument.

In the second part of the concert she gave three short selections – one of Chopin's notturnos in D flat, a wild little medley of Schumann's, and an arrangement by Liszt of some fragments of Schubert's. Of these three numbers the first is certainly the best, and Miss Mehlig was most successful in reproducing the dreamy melancholy of the theme, a tone so subtly echoed in its developments." (The Scotsman, 1st December 1875)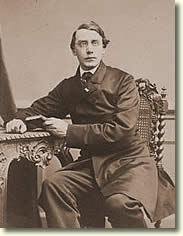 The German pianist Ernst Pauer (1826-1905) was born into a musical family in Vienna, his mother being acquainted with Beethoven through her family, the piano-makers Streicher. After studying with teachers including the son of Mozart, Pauer took up a position at Mayence, where he composed two operas, Don Riego (1849) and Die rothe Maske (1850). He travelled to London, playing with the Philharmonic in 1851, subsequently making England his home. Pauer was a pioneer of the illustrated 'Historical Concert', presenting repertoire in a chronological sequence and lecturing on the evolution of piano music at the Royal Institution and the South Kensington Museum. He taught at the Royal Academy of Music from 1871 to 1876, before taking up the post of Professor of Pianoforte at the new National Training School for Music under Sullivan. He edited a vast range of piano music for the publisher Augener and continued to compose works for his own performance. In addition to his rendition of Weber's popular Concertstück during Sullivan's second Glasgow season (19th December 1876) Pauer also impressed with his solo contributions to the programme:
"In the second part of the concert, Herr Pauer gave three short pianoforte solos, an air and gavotte of Bach's, a 'Nocturne' of Chopin's, and a 'Galop de [Concert]', his own composition. All were charmingly played, and it would be difficult to say whether he was most successful in reproducing the dreamy and melancholy murmurings and wailings of the Nocturne, or the quaint, dry, yet most tuneful and scientifically written music of the great fugue composer." (The Scotsman, 20th December 1876)
The Choral Union concerts featured performances by two leading British 'cellists, Edward Howell (1846-1898) and Charles Ould (1835-1913). Howell was, like Carrodus, widely acknowledged as a pre-eminent orchestral leader, appearing in that capacity at the Philharmonic Society and at the Leeds Festivals. He was Professor of his instrument at both the Royal Academy and the Royal College. Ould was for a long time a member of the famous string quartet led by and named after Richard Gompertz (1859-1921), but he also played in many of the London orchestras and performed concertos at provincial festivals.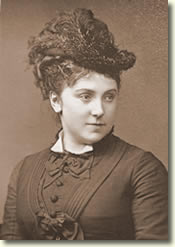 The Parisian Marie Rôze (1846-1926) was a renowned operatic soprano, celebrated for her interpretation of the title role in Bizet's Carmen. Born Maria Hippolyte Ponsin, she made her débuts at the Opéra-Comique in 1867 and at the Paris Opéra two years later. During the Franco-Prussian conflict (1870-1871) Marie Rôze chose to remain in war-torn Paris, turning her home into a hospital where she nursed the wounded: for this service she was awarded the Geneva Cross. After the war she travelled to England, becoming a firm favourite at Drury Lane. It was during this period of her career that she appeared Sullivan's Glasgow concert on 21st November 1876, when she contributed
"an air, 'Doux Reve de Ma Vie', from Prince Pomatowski's opera 'Pierre de Medicis'; the well-known 'Robert Toi que J'aime', from Meyerbeer's 'Robert le Diable'; and Gounod's sacred song 'There is a green hill far away'. Of these selections the first-named is by no means an effective composition. There is throughout a manifest effort to express intense passion, which is never successful. It was, however, very gracefully and feelingly interpreted by this vocalist, whose voice, if not very powerful, is sweet and always in tune, while her style is easy and refined. She was also fairly successful in 'Robert Toi que J'aime', of which the audience were very much inclined to demand a repetition. Gounod's beautiful song was written for a contralto voice, and Madame Patey's magnificent rendering of it at a former concert would no doubt be in the recollection of many of Madame Roze Perkins' hearers last night. It was sung with feeling and grace, but with scarcely adequate intensity of expression. It so pleased the audience, however, that an encore was warmly demanded, and accorded." (The Scotsman, 22nd November 1876)
Anna Williams
Anna Williams (1845-1924) took first soprano prize at the 1872 National Music Meetings, held at the Crystal Palace. She quickly became a favourite on the festival circuit, appearing at Worcester (1878), Birmingham (1879) and Leeds (1880). She sang in the first performance of Elgar's The Light of Life (Worcester, 8th September 1896), joining the teaching staff of the Royal College and the Guildhall School in the same year. Of her appearance on 5th December 1876 it was reported that she
"possesses a rich and mellow mezzo-soprano voice, much better in the lower than in the upper register, [that her] method is simple and unaffected, [and that she] gave a satisfactory rendering of the well-known 'Dove Sono' from 'Le Nozze di Figaro', with its introductory recitative. She also sang pleasingly a rather characterless ballad by F. Clay, 'She wandered down the mountain side', but was less successful in the air 'Let the bright seraphim', from 'Samson', in which her voice was perceptably (sic) tasked to its utmost." (The Scotsman, 6th December 1876)
Of the other female vocalists witnessed by the reporter from The Scotsman, Hélène Arnim sang Handel's Cangio d'Aspette, Sullivan's Thou art weary (accompanied by the composer) and Quando a te lieta from Gounod's Faust, whilst Clarice Campobello-Sinico offered Mendelssohn's concert scena Infelice, Mozart's Deh vieni non tardar from The Marriage of Figaro and Il Bolero by Luigi Arditi. Madame Nouver,
"a soprano vocalist with a powerful though rather metallic voice and a somewhat florid style, gave the fine devotional air, 'My soul doth magnify the lord', from Mr Sullivan's oratorio 'The Light of the World'; the brilliant bolero, 'Merce deletti amiche', from Verdi's 'Sicilian Vespers'; and Bishop's well-known air, 'Lo! Here the gentle lark!' She did more justice to the two latter numbers than to the first, for oratorio music is certainly not her metier." (The Scotsman, 13th December 1876)
'Signor Foli', despite his Italian-sounding name was in reality James Allan Foley (1835-1899) from Tipperary. Following his début at Her Majesty's Theatre in Meyerbeer's Les Huguenots in 1865, he became a famous figure on the international concert and operatic circuits, singing the role of Daland in the first London performance of Wagner's The Flying Dutchman (1870) and appearing at the Norwich (1869), Birmingham (1870), Gloucester (1871) and Leeds (1877) Festivals. He participated in Sullivan's first Glasgow season, performing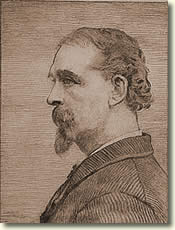 "the devotional air 'So il Rigor', from Halevy's 'La Juive'; the well-known 'Revenge, Timotheus cries' from 'Alexander's Feast'; and a fine scena and aria by Apolloni. Signor Foli had a hearty reception. He was in good voice, though suffering apparently from a cold, and sang with his wonted power, artistic simplicity of style, and truth of intonation. He gained hearty applause on each appearance, and the audience tried hard to obtain an encore of Handel's aria, which Signor Foli not unwisely, in view of the amount of work that is yet before him in Scotland this week, refrained from giving." (The Scotsman, 29th December 1875)
Although his two short seasons at Glasgow had greatly enhanced Sullivan's reputation as a conductor, he did not return to direct the 1877 series and the appointment was taken by no less a figure than Hans von Bülow (1830-1894). Despite its uncertain beginnings, the concert series was now established as a regular feature in Scotland's musical calendar and the musicians assembled for Sullivan in 1875 would go on to form (in 1891) the basis of what is now the Royal Scottish National Orchestra.
---
Page modified 30 August, 2011 Copyright © 2010 The Gilbert and Sullivan Archive All Rights Reserved.