The Gilbert and Sullivan Archive > Arthur Sullivan > Hymns
(9.6.9.6.D.)
Composed for "Church Hymns with Tunes", S.P.C.K., 1874.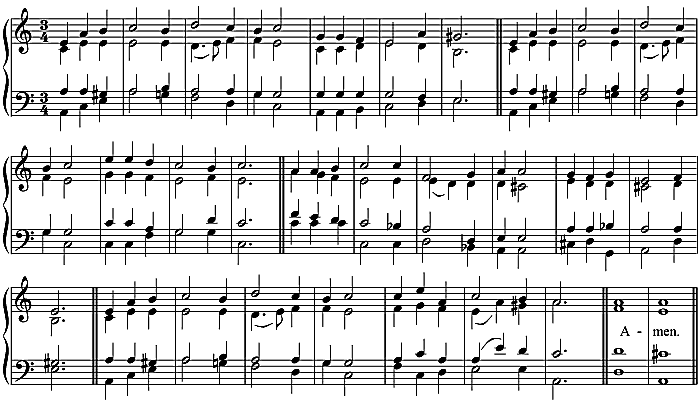 1
Show me not only Jesus dying,
2
Though still that shameful Cross is glorious,
As on the Cross He bled,
Where His dear Blood was spilt,
Nor in the tomb a Captive lying
That Cross of shame, where He victorious
For He has left the dead.
Hath cancelled all our guilt;
Not only in that Form suspended
Yet what, 'mid conflict and temptation,
My Saviour bid me see,
Shall strength and succour give?
For, to the highest heavens ascended,
He lives, our Captain of salvation;
He reigns in majesty!
And therefore we shall live!
3
By death He death itself defeated,
And overcame the grave;
He rose, His triumph He completed,
He lives, He reigns to save!
Heaven's happy myriads now before Him;
He comes, the Judge of men;
These eyes shall see Him and adore Him;
Lord Jesus, own us then! Amen.
Josiah Conder, 1789 - 1855.
The Gilbert and Sullivan Archive | Arthur Sullivan | Hymns
Date modified 18 September, 2011 Copyright © 2007 The Gilbert and Sullivan Archive All Rights Reserved