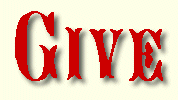 Words by Adelaide A. Procter.
Dedicated to Mrs. Thomas Helmore.
Published by Boosey & Co., 1867.
---
Sullivan set five lyrics by Adelaide Anne Proctor, the most famous being The Lost Chord.

The dedicatee of this song was the wife of Rev. Thomas Helmore who was "Master of the Children" of the Chapel Royal whilst Sullivan was a chorister there.
---
---
See the rivers flowing
Downwards to the sea,
Pouring all their treasures
Bountiful and free,
Yet to help their giving
Hidden springs arise;
Or, if need be, showers
Feed them from the skies!
Showers feed them from the skies!

Watch the princely flowers
Their rich fragrance spread,
Load the air with perfumes
From their beauty shed -
Yet their lavish spending
Leaves them not in death,
With fresh life replenished
By their mother earth!
Replenished by their mother earth!



Flora Spreading Flowers
(Arnold Böcklin)
Give thy heart's best treasure
From fair nature learn;
Give thy love and ask not,
Wait not a return!
And the more thou givest
From thy little store,
With a double bounty
God will give thee more -
With a double bounty
God will give thee more,
God will give thee more!

Archive Home | Arthur Sullivan | Songs & Ballads
Page Created 30 April 2004