You are here:
>
>
>
We've Ploughed our Land

Words anonymous.
Published jointly by Routledge & Novello in The Sunlight of Song.
Original Engraving by E. G. Dalziel.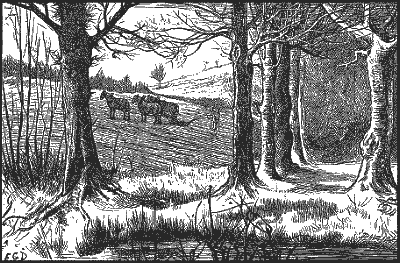 In 1875 George Routledge and Sons, in association with Novello, published The Sunlight of Song, described as "a collection of sacred and moral poems with original music by the most eminent composers, profusely illustrated with engravings by the Brothers Dalziel from the designs of our best artists." Sullivan contributed two songs: this one and The River
---
---
We've ploughed our land,
And with even hand
The seed o'er the field we've strown;
But sunshine and rain
To ripen the grain,
Can be given by God alone.

The seed that springs,
And the bird that sings,
And the shining summer sun,
The tiny bee,
And the mighty sea,
God made them ev'ry one.

Then thankful be,
For shall not He
Who gives to each bird a nest,
To each bee a flower,
For its little hour,
Give His children food and rest?
Give His children food and rest?

Archive Home | Arthur Sullivan | Songs & Ballads
Page Created 18 April 2004