THE D'OYLY CARTE OPERA COMPANY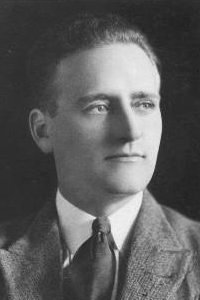 Herbert Aitken
Herbert Aitken (1922-39)
[Died 1961]
Herbert "Jock" Aitken joined the D'Oyly Carte Repertory Opera Company in April 1922, remaining with the organization until June 1939. During the 1922-23 season, he played the named parts of Francesco in The Gondoliers (a role he shared with James Turnbull, and, occasionally, Henry Millidge), and Annibale in The Gondoliers (a role he shared with Millidge and, later, T. Penry Hughes).
In 1923-24 his regular roles were First Yeoman in The Yeomen of the Guard, and Francesco in The Gondoliers, both shared with Turnbull until the latter fell ill in the summer of 1923 and ultimately left the Company. During this season Aitken also substituted on occasion as the Defendant in Trial by Jury, Mr. Bunthorne's Solicitor in Patience, Richard Dauntless in Ruddigore, and Leonard Meryll in The Yeomen of the Guard.
In the 1924-25 season, he assumed the roles of Leonard Meryll in The Yeomen of the Guard and Annibale in The Gondoliers but yielded First Yeoman and Francesco to Webster Booth, and the Solicitor to Harry Arnold.
The following season he kept the same two roles, though he did appear again on occasion as Francesco. Next season, he lost Leonard and was given back Francesco as his only named part. It was this role that he recorded with the Company in 1927.
For the 1928-29 season, Aitken sang in the anonymity of the chorus, John Dean taking over Francesco. By the following year, however, Dean had moved up to Luiz, and Aitken was once again singing Francesco and First Yeoman (in 1929-30 sharing both with R. Hugh Jones, the following two seasons on his own). In 1932-33, Jock was back in the chorus (though he did substitute on occasion as Leonard Meryll and Francesco), and his roles were given to Robert Wilson. Wilson shared Francesco and First Yeoman with Aitken in 1933-34, but by the next season Jock had only a share of Francesco. He returned to the chorus to stay for his last four seasons with the Company, though he did fill in on occasion as First Yeoman on the D'Oyly Carte's 1936-37 American tour, while Bernard Maher was deputizing as Leonard Meryll.
---
A Index | "Who Was Who" Homepage
---