THE D'OYLY CARTE OPERA COMPANY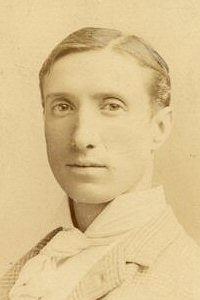 Charles R. Coote
Charles R. Coote (1882-83)
[Born Aberdeen, Scotland Jan 1858, died New York City 22 Aug 1897]
Comedian Charles R. Coote began his career as a boy soloist in the choir of Her Majesty's Chapel, St. James.He later appeared at Covent Garden in the "fantastic musical drama" Babil and Bijou (1872-73), then came to America to work in a juvenile minstrel company.
Coote was engaged to play the Earl of Mountararat with D'Oyly Carte's Second American Iolanthe Company at the Lyceum Theatre, Philadelphia, for six weeks beginning December 5, 1882.It was his only appearance with a D'Oyly Carte Company.
He returned to England briefly, appearing in the title role of Reverend Spalding in The Private Secretary on tour, then came back to America where he appeared in comedic roles for the rest of his life.In addition to The Private Secretary, he appeared in Fascination, and played original roles in The Silver King, The Lights o' London, Romany Rye, Formosa, Putting on Style, Turned Up, and A Mile a Minute.He also played Sir Joseph Porter in a spectacular production of H.M.S. Pinafore at New York's Madison Square Theatre in 1887.
For several seasons in the 1890s he was a member of Roland Reed's Company, playing the part of Lord Brazenface in The Wrong Mr. Wright up until just before his death.
---
C Index | "Who Was Who" Homepage
---