THE D'OYLY CARTE OPERA COMPANY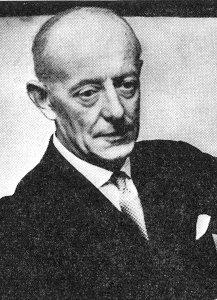 William Cox-Ife
William Cox-Ife (a.m.d., 1950-61)
[Born 1903, died 24 Mar 1968 Irish Sea near Pembrookeshire, Wales]
William Cox-Ife was trained at the Royal Academy of Music where he studied conducting with Sir Henry Wood.Prior to World War II, he worked in the theatre (Bristol Old Vic) and on early BBC radio broadcasts.During the war he served overseas in the Intelligence Corps, and from 1946 arranged scores for light operas and reviews on BBC television.He was also music director for many films.
He conducted symphony concerts in Germany with both the Bonn and Rhineland Symphony Orchestras, and also conducted for the Belgian Radio Service.
Cox-Ife joined the D'Oyly Carte Opera Company as chorus master and assistant musical director in August 1950 and served in that capacity until he left the Company in 1961.
On March 24, 1968, he was killed when the commercial airliner he was flying in crashed into the Irish Sea near Pembrookeshire, Wales. He was flying from Cork, Ireland, where he had been conducting performances of Oliver!, to London enroute to Weston-super-Mare where he was scheduled to conduct a "Gilbert & Sullivan for All" concert later that day.
William Cox-Ife was the author of three books on Gilbert & Sullivan production:"Training the Gilbert and Sullivan Chorus," Chappell, 1955; "How to Sing Both Gilbert and Sullivan," Chappell, 1961; and "W. S. Gilbert: Stage Director," published posthumously by Dennis Dobson in 1977.
---
C Index | "Who Was Who" Homepage
---