THE D'OYLY CARTE OPERA COMPANY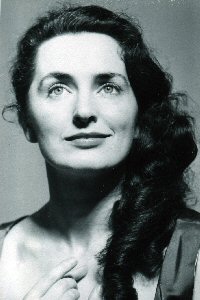 Margaret Dobson
Margaret Dobson (1952-56)
[Born Newcastle-upon-Tyne 4 Aug 1930]
Margaret Isabella Dobson began her musical career at the age of three singing at her local Methodist Chapel and in village concerts, finishing off her training at the Royal College of Music, London, in 1951.
After touring with Emile Littler Productions in Lilac Time, she joined the D'Oyly Carte Opera Company chorus in August 1952. In September 1953 she took over the small part of the Lady Ella in Patience.During the 1953-54 season she also appeared as First Bridesmaid in Trial by Jury, Kate in The Yeomen of the Guard (both shared with Jeanne Bailey), and Fiametta in The Gondoliers (when Cynthia Morey was filling in as Gianetta).
When D'Oyly Carte launched a new production of Princess Ida in September 1954 Miss Dobson appeared as Chloe.During the 1954-55 season her other roles were First Bridesmaid, Isabel in The Pirates of Penzance, Ella, and Fleta in Iolanthe. All of these were played during the first few months by Jeanne Bailey.Miss Dobson assumed them as her own in December when Miss Bailey left the Company.
For the 1955-56 season Margaret Dobson appeared regularly as First Bridesmaid or the Plaintiff in Trial by Jury, Isabel, Fleta, Chloe, and Kate (Yeomen, shared with Maureen Melvin).From May until December 1956 (when she left the Company) she appeared as First Bridesmaid or Plaintiff, Isabel, Celia or Fleta in Iolanthe, Ruth in Ruddigore, and Giulia in The Gondoliers.
After leaving the D'Oyly Carte, she sang in oratorio, opera, and song recitals, before marrying in 1959. She raised a family of three daughters before resuming her musical career in 1977--this time as a school music teacher. In 1989 she left the school system to teach piano on a private basis, a practice she maintained until 2000.
---
D Index | "D'Oyly Carte Who Was Who" Home Page
---