THE D'OYLY CARTE OPERA COMPANY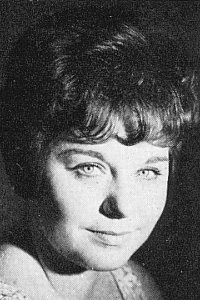 Anne Egglestone
Anne Egglestone (1967-77)
[Born Thornaby-on-Tees, Yorkshire]
Soprano Anne Egglestone trained at the Birmingham School of Music and Royal Academy of Music before joining the D'Oyly Carte Opera Company as a chorister in July 1967. In January 1969 she took over the small parts of Sacharissa in Princess Ida and Kate in The Yeomen of the Guard when Julia Goss moved up to principal soprano upon the departure of Valerie Masterson.Miss Egglestone also made occasional appearances as Zorah in Ruddigore over the next several months.
In September 1969, she added Zorah to her regular duties.For the remainder of her career with the Company she played Sacharissa, Zorah, and Kate, to which she added Giulia in The Gondoliers in 1971.She also sang the part of Gretchen in the April 1975 D'Oyly Carte Centenary concert revival of The Grand Duke.Miss Egglestone left the D'Oyly Carte Opera Company in July 1977.
She may be heard as Gretchen on the D'Oyly Carte's 1976 recording of The Grand Duke, and as Giulia on the 1977 recording of The Gondoliers.
In later years she performed with English National Opera, appearing as the Councillor's wife in Osud at the London Coliseum in 1985, as well as in the chorus for ENO Gilbert & Sullivan productions of The Mikado (1986-87, 1989-90, and 1996-97) and Princess Ida (1992-93).While with ENO she married former D'Oyly Carte chorister Keith Bonnington.
---
E Index | "Who Was Who" Homepage
---