THE D'OYLY CARTE OPERA COMPANY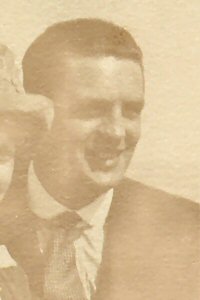 Dewey Gibson
Dewey Gibson (1913-18, 1922-24)
[Born Newcastle, died 1954]
Tenor Dewey Gibson appeared with the D'Oyly Carte Repertory Opera Company from October 1913 to late January or early February 1918. His roles during this period were the Defendant in Trial by Jury (1913-16), Alexis in The Sorcerer (1916-18), Frederic in The Pirates of Penzance (1913-18), the Duke of Dunstable in Patience (1913-18), Cyril in Princess Ida (1913-18), Nanki-Poo in The Mikado (1914-18), Leonard Meryll in The Yeomen of the Guard (1913-16), and Marco in The Gondoliers (1913-18). He then left the D'Oyly Carte, appearing in London at the Apollo (June 1918- March 1919) and later the Kingsway (March-April 1919) in the musical comedy Soldier Boy!.
Gibson eventually returned to Carte's Repertory Company in December 1922. He once more played Alexis, Frederic, the Duke, and Marco, though all but Frederic were shared with other singers. At the end of the season he transferred to the D'Oyly Carte "New" Opera Company, where he toured as the Defendant, Nanki-Poo, and Marco from July 1923 to March 1924, when he left the Carte organization for the second and last time.
Dewey Gibson had a number of subsequent roles on the London musicals:primarily at the Lyric, Hammersmith, but also at other theatres (1928-32), and later still at the Hippodrome (1942), the Piccadilly (1943), His Majesty's (in pantomime, 1943-44), the Coliseum (1944), and the Stoll (1945). The latter two engagements were in revivals of The Quaker Girl.
---
G Index | "Who Was Who" Homepage
---