THE D'OYLY CARTE OPERA COMPANY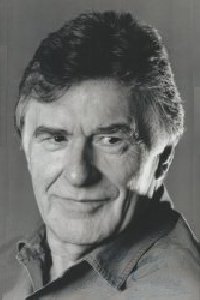 Leon Greene
Leon Greene (1953-54)
Leon Greene (real name Leonard George Green) joined the D'Oyly Carte Opera Company as a bass chorister in February 1953. Between September of that year and his departure in April 1954, he shared the small parts of Bob Beckett in H.M.S. Pinafore and Go-To in The Mikado.
After leaving the D'Oyly Carte, Greene appeared with Sadler's Wells Opera in The Bartered Bride (1956-57), Gianni Schicchi (1957-58), The Seraglio (1958), The Tale of the Wise Maiden (1959), and The Rake's Progress (1959). He then moved on to the Coliseum (The Merry Widow, September 1959), before returning to Sadler's Wells in Andrea Chenier, Cinderella, Tannhäuser, The Merry Widow, and The Marriage of Figaro (all 1959-60). He later appeared in such Sadler's Wells productions as Merrie England (as Long Tom, August 1960) and Iolanthe (as Private Willis, January 1962), and may be heard as Private Willis on the Sadler's Wells 1962 recording of Iolanthe.
Greene later moved to the musical comedy stage where he achieved a measure of fame as Miles Gloriosus in A Funny Thing Happened on the Way to the Forum (Shaftesbury, 1963-64). In 1966 he played Gloriosus in the film version starring Zero Mostel. It was the start of a film career that encompassed over twenty films and television series over the next thirty years. Greene also appears on a number of LP and CD recordings of musicals including A Funny Thing (1963 and 1966), Two Cities (1969), Tom Brown's Schooldays (1972), Candide (1988), and The Student Prince (1989).
---
G Index | "Who Was Who" Homepage
---