THE D'OYLY CARTE OPERA COMPANY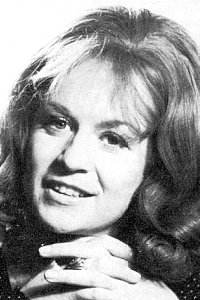 Janette Kearns
Janette Kearns (1970-73)
[Born Australia]
Janette Kearns began her musical career at age sixteen, on tour as a pianist with the Sydney Symphony orchestra. Later, as a graduate of the Sydney Conservatorium of Music, she taught piano in New South Wales. She also taught at the Newcastle Conservatorium and performed regularly on radio and television and in concerts ranging from cabaret to opera.
In 1969 she left Australia for England where she spent five-and-a-half years, including three seasons with the D'Oyly Carte Opera Company. Joining the D'Oyly Carte chorus in September 1970, she made an occasional appearance as Fiametta in The Gondoliers during the 1971-72 season. In September 1972 she took over the small part of Isabel in The Pirates of Penzance, and during the 1972-73 season filled in from time to time as Fleta in Iolanthe.
Miss Kearns left the D'Oyly Carte Opera Company in June 1973, and went to work for the Sadler's Wells Opera where she not only sang but also served as repetiteur and coach. After leaving Sadler's Wells, she sang the role of Giulietta in a film version of The Tales of Hoffmann. She then joined the P&O Shipping Company as a cabaret artist on an ocean liner.
Returning to Australia in 1975, she settled in Adelaide where she sang for a time with the Adelaide Singers. In December 1976 she appeared as Phyllis in Iolanthe as part of a six-week season of Gilbert & Sullivan at the Adelaide Festival Theatre. At the time, she was also head of music at a special high school for gifted music students in South Australia.
---
K Index | "Who Was Who" Homepage
---