THE D'OYLY CARTE OPERA COMPANY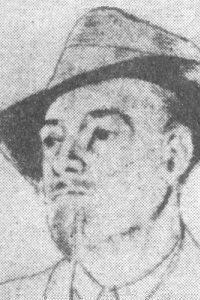 Franco Leoni
Franco Leoni (cond., 1901)
[Born Milan, Italy 24 Oct 1864, died Dover, England 11 Nov 1938
Franco Leoni's lone connection with the D'Oyly Carte Opera Company was as composer and first night conductor of Ib and Little Cristina, a "picture in three panels" with words by Basil Hood. The musical play opened at the Savoy Theatre on November 14, 1901, and closed November 29 after just sixteen performances. Despite its short run, it was later revived by George Edwardes at Daly's and Lyric Theatres in 1904.
Ib and Little Cristina was one of three Leoni musical stage works produced in London between 1897 and 1905. The others were Rip Van Winkle (Her Majesty's, 1897) and L'Oracolo (Covent Garden, 1905).
His operatic works elsewhere included Raggio di Luna (Milan, 1890), Tzingana (Genoa, 1908), Francesca da Rimini (Paris, 1914), Massemarello (Milan, 1920), Falene (Milan, 1920), and La Terra del Sogno (Milan, 1920). He also composed several oratorios and separate songs.
---
L Index | "Who Was Who" Homepage
---