THE D'OYLY CARTE OPERA COMPANY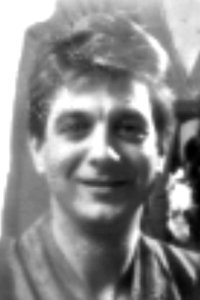 Tom Marandola
Tom Marandola (1980-82)
[Born Kirkliston, Scotland]
Tom Marandola was a tenor chorister and understudy for of the last two seasons of the D'Oyly Carte Opera Company:from September 1980 until the final night of the Company on February 27, 1982. During both seasons he filled in on occasion for Geoffrey Shovelton as Nanki-Poo in The Mikado.
In 1983 he was a founding member of the group, "Studs and Bustles," in 1983 with former D'Oyly Carters Jane Metcalfe, Patricia Anne Bennett, and Patrick Wilkes. They toured the United Kingdom with a program of Gilbert & Sullivan excerpts until 1989.
Marandola has appeared in a number of operas, musicals, and concerts since the closure of the D'Oyly Carte. He created the part of Augustin in the world premiere of Gary Carpenter's opera The Lost Domain at the Wilde Theatre, Bracknell, in 1984, appeared in the musical Chess (Prince Edward Theatre, 1987-89), and has performed in concert with the Fairhaven Singers of Cambridge. He is currently on the music teaching staff of the Purcell School.
---
M Index | "Who Was Who" Homepage
---