THE D'OYLY CARTE OPERA COMPANY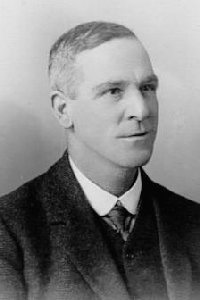 William Morgan
William Morgan (1895, 1901-09, 1915-16)
[Born 1852, died 2 Jan 1944]
A Mr. W. Morgan was a chorister with D'Oyly Carte Opera Company "B" during the 1895 season. It seems likely that he is the same individual as William Morgan whose career as a singer and stage manager between 1901 and 1909 is discussed here.
William (Billy) Morgan may well have been a chorister from 1895 right through 1909--records of choristers are incomplete for that era. His first appearance in a D'Oyly Carte program came between September 1901 and May 1902, when he was one of two individuals to serve as stage manager for D'Oyly Carte Opera Company "D" (also known as the "Savoy Touring Company"), performing The Emerald Isle on a provincial tour of Great Britain.
Later in 1902, Morgan transferred to D'Oyly Carte Repertoire Opera Company "C" as a chorister where that year he took the small part of First Yeoman in The Yeomen of the Guard as his only named part. In March 1903, he would join the newly-formed D'Oyly Carte Opera Company "E", again as First Yeoman. Company "E" was disbanded in December 1903, but Morgan may well have transferred to the remaining D'Oyly Carte Principal Repertory Opera Company at that point. He later appeared with the Repertory Company as First Yeoman on occasion in 1905, and on a more regular basis between July 1907 and December 1909. A Mr. Morgan (in all probability the same man) played First Yeoman at the Savoy over four days in March 1909, during the main Company's First London Repertory Season.
We then lose track of him for a spell. It's possible he remained with the Company as a chorister. We do know that William Morgan sang in the Repertory Company chorus on tour in 1916-17. Whether this was continuation of service or as a war-time replacement remains unresolved.
---
M Index | "Who Was Who" Homepage
---