THE D'OYLY CARTE OPERA COMPANY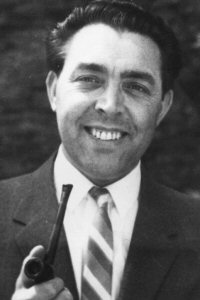 A. Scott Savage
A. Scott Savage (1949-52)
[Born 1 Sep 1923, died Canada 3 Jan 2014]
A. G. Scott Savage was a tenor chorister with the D'Oyly Carte Opera Company from April 1949 to July 1952. During the 1951-52 season, he appeared regularly in the non-solo-singing part of the Associate in Trial by Jury, filled in on occasion as First Yeoman in The Yeomen of the Guard (November 1951), and during 1951 served as assistant stage manager. After leaving the Company he married D'Oyly Carte soprano chorister Anne Stone.
Scott Savage emigrated to Canada in 1957, where he worked for a time in radio, television, concerts, and repertory theatre. He was a professor (voice production and Opera Workshop) at Dalhousie University in Halifax, Nova Scotia (appearing as Ko-Ko in an Opera Workshop production of The Mikado), and later taught music theory at Centennial College in Montreal. He co-founded the Gilbert and Sullivan Society of Nova Scotia in 1977, serving as its stage and musical director from 1977 to 1980.
In 1983, by then a resident of Quebec, he became artistic director of the Montreal West Operatic Society, "Canada's premier Gilbert & Sullivan theatre company," a post he held until 1997. Following retirement, he continued to teach classes in opera and music appreciation at St. Lawrence College in Cornwall, Ontario.
---
S Index | "Who Was Who" Homepage
---