THE D'OYLY CARTE OPERA COMPANY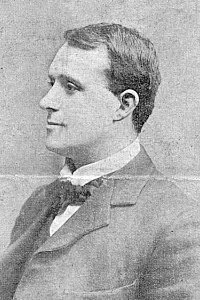 Dillon Shallard
Dillon Shallard (1901-02)
E. Dillon Shallard had a single engagement with the D'Oyly Carte organization, appearing as the Earl of Newtown on tour with Carte's Company "D," also known as the "Savoy Touring Company," from September 1901 to May 1902.
He had earlier appeared in London in Vera (Globe, 1890), The Scribe (Globe, 1891), The Children of the King (Court, 1897), and The School for Scandal (Terry's, 1898), although none of these works lasted more than seven performances.
He subsequently embarked on a career in grand opera:appearing at Covent Garden in 1903 and 1907-08, at Drury Lane in 1904 and 1910, and at Royal Victoria Hall (the Old Vic) in 1915 and 1916.
---
S Index | "Who Was Who" Homepage
---