THE D'OYLY CARTE OPERA COMPANY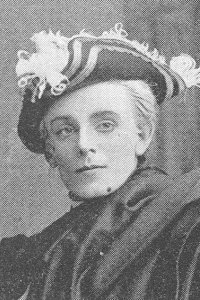 Fred Storey as the Prince in Cinder-Ellen Up Too Late
Fred Storey (1891-92)
[Born London 20 Jun 1861, died Blockley, Worcestershire 4 Dec 1917]
Fred Storey made his first appearance on stage in 1877 at the Prince of Wales's Theatre, as a boy in To Parents and Guardians. After several seasons touring and in London in comedy, light opera, and pantomime, Story earned a reputation as an eccentric dancer, making his mark in the pantomime Mother Goose. He tried his hand, and failed, at theatrical management in the provinces, then tried a new career as a scene painter for Indiana (comic opera, Avenue, 1886) and was a success. He often returned to the stage, however, and spent a few years with the Gaiety Company in Miss Esmeralda (1887-88), and Ruy Blas (1889), as well as appearing on a Gaiety tour of Australia in 1890.
Storey's only engagement with the D'Oyly Carte came at the Savoy late in the run of The Nautch Girl. He replaced Frank Wyatt as Baboo Curree from December 1891 until the opera closed the following month.
He would later go on to a successful appearance as Rip Van Winkle in the ballet of that name at the Alhambra in 1900, painting most of the scenery for that production as well. After that he did more scene painting, some pantomime work, and appeared in a number of straight plays. His last appearances in London were at the Royalty as the title character in Rip Van Winkle and as Shylock in The Merchant of Venice, for which he also painted the scenery (both February 1908).
---
S Index | "Who Was Who" Homepage
---