THE D'OYLY CARTE OPERA COMPANY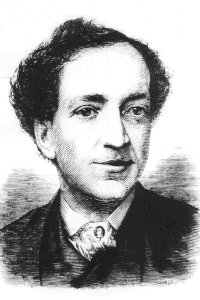 J. D. Stoyle
J. D. Stoyle (1877)
[Born Bath 1831, died London 31 Dec 1880]
Comedian and character actor James D. Stoyle was originally a favorite in Bradford, Yorkshire. He made his London debut in 1854 at the Theatre Royal, Drury Lane as Peter in The Stranger. He later appeared in the operatic burlesque Windsor Castle (Royal Strand, 1865), and created the part of Beppo in W. S. Gilbert's "eccentricity" Dulcamara (St. James's, 1866-67). He appeared in several works at the Gaiety in the early 1870s, Frederic Clay's Cattarina (on tour, 1874), and at the Alhambra in their spectacular burlesque operas.
His only appearance under D'Oyly Carte management came in January and February 1877, when he appeared as the Old Gentleman in Carte's own Happy Hampstead, at the Royalty Theatre. He also appeared as a juryman in the Compton benefit production of Trial by Jury at Drury Lane (March 1, 1877).
At the Imperial Theatre, on October 30, 1880, J. D. Stoyle created the part of Ben Barnacle in Stephens & Solomon's Billee Taylor. It seemed destined to be his greatest role and Ben's song, "All on Account of Eliza," was whistled all over London. Sadly, Stoyle was not around for the end of the run. He played Ben on December 30, 1880, and was dead the next day. He was just 49.
---
S Index | "Who Was Who" Homepage
---