THE D'OYLY CARTE OPERA COMPANY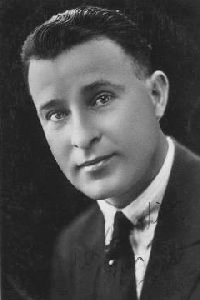 Ellis Vizard
Ellis Vizard (1925-28)
[Born c.1893]
Tenor Ellis Vizard's only appearance in a London program came in November 1924 and March 1925 as one of two singers to play the part of Ruiz in six performances of Il Trovatore at the Old Vic.
He joined the D'Oyly Carte "New" Opera Company in September 1925 as a chorister, assuming the principal roles of the Duke of Dunstable in Patience, Earl Tolloller in Iolanthe, Nanki-Poo in The Mikado, and Richard Dauntless in Ruddigore in December of that year. When The Pirates of Penzance and The Gondoliers replaced Iolanthe and The Mikado in the repertoire in July 1926 Vizard took on Frederic and Marco.
The "New" Company disbanded in June 1927, and Vizard joined the remaining D'Oyly Carte Opera Company. Over the next year he appeared as Mr. Box in Cox and Box, the Defendant in Trial by Jury, the Duke in Patience, Tolloller, Cyril in Princess Ida, Richard Dauntless (shared with Charles Goulding), and Leonard Meryll in The Yeomen of the Guard. He also appeared briefly in June 1927 with the main Company as Frederic and Marco.
Vizard left the D'Oyly Carte Opera Company in June 1928 at the end of his first full season with the consolidated company. He was married to D'Oyly Carte soprano Irene Hill.
---
U-V Index | "Who Was Who" Homepage
---