THE D'OYLY CARTE OPERA COMPANY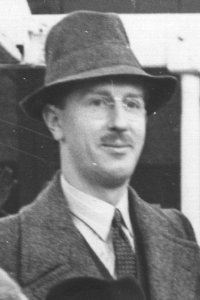 Alan E. Ward
Alan E. Ward (a.m.d., 1930-41, 1946-49)
[Born London c.1911]
William Alan E. Ward was the D'Oyly Carte Opera Company's assistant musical director from July 1930 until August 1941, and again from May 1946 to July 1949. He later was assistant conductor for the 1959 concerts of Pilar Lopez at London's Princes Theatre (May 1959).
Ward returned to Gilbert & Sullivan, though not the D'Oyly Carte, on at least two occasions:conducting an LP of G&S overtures for RCA Victor in 1959, as well as the much-maligned 1966 RCA Victrola recording of The Pirates of Penzance produced and directed by Martyn Green.
He was married to D'Oyly Carte contralto chorister Laura Crombie.
---
W Index | "Who Was Who" Homepage
---